Groundbreaking News: Scottsdale North's park begins construction!
By Scott Gaertner, Associate Broker
Photos courtesy of scottsdalenorthpark.com
Seventeen years after a "Coming Soon" sign hinted at the promise of a park, the dreams of Scottsdale North residents are finally taking shape as Scottsdale North's park begins construction!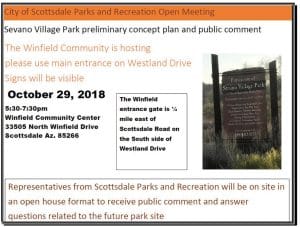 This photo progression captures the poignant wait, with a sign many drove by for nearly two decades, offering a tantalizing hint of what was to come. Five years ago, that hint began to take a more tangible form, as shown in the second photo. The city of Scottsdale extended an invitation to its citizens, seeking their vision for the long-awaited green space.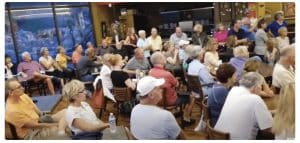 That invitation was met with enthusiastic response, as photo three reveals. Over 200 residents showed up at the first open meeting, presenting a united front that took city representatives by surprise.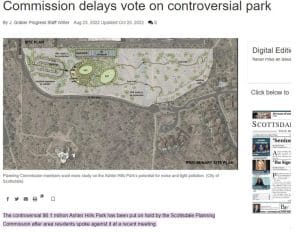 However, every journey has its obstacles. A newspaper clipping highlights the opposition from a handful of residents, bringing the park's progress to a temporary halt.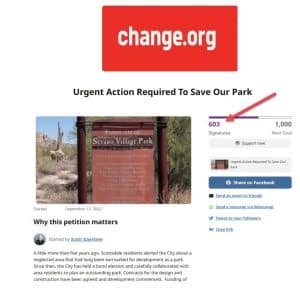 The community's response to this challenge was swift and decisive. Photo five showcases a change.org petition, which garnered the support of over 600 Scottsdale North residents who stood unwaveringly for the park they had long envisioned.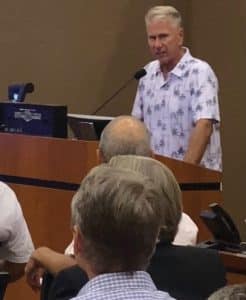 Their voices were carried to the corridors of power by dedicated advocates. Photo six captures me, Chris Cummings, and many community members addressing the city council, urging them to uphold the mandate given in the bond and proceed with the park's construction.
The culmination of these efforts and dreams is depicted in photo seven: an aerial rendering of Scottsdale North's first park. It promises to be a hub for memories, recreation, and community bonding.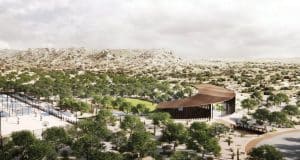 The groundbreaking journey that spanned over five years is drawing to an end, but the story of Scottsdale North's Park is just beginning.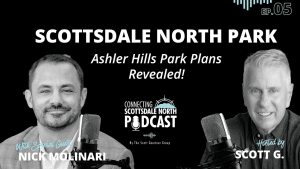 Residents eager for further details can visit scottsdalenorthpark.com, where a video featuring Nick Molinari delves into the park's future. Learn about the timelines, amenities, and how a $4 million shortfall due to inflation will shape the park's final look.
The message is clear: this is a testament to the power of community and collective determination. The park stands as a symbol of Scottsdale North's unity and shared aspirations. The journey is worth celebrating, and the best is yet to come.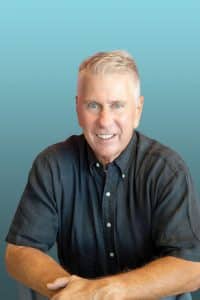 Scott Gaertner is an Associate Broker with Keller Williams Arizona Realty who for the past 35+ years has helped more people find their lifestyle niche in the Scottsdale North area than anyone else. He also contributes his thoughts on the real estate market and lifestyle interests in the area and is the creator of ConnectingScottsdaleNorth.com. For additional info, visit scottgaertnergroup.com or call 480-634-5000.